Back2 the Dance Antology le meilleur de la Dance 90 !
Publié le 23 Décembre 2008
Le premier volume de la compilation Back 2 the Dance Anthology est dans les bacs depuis le 22 décembre 2008 avec Contact FM.
5 Cds retracent l'histoire de la Dance avec des artistes comme Gala, Snap, 2 Unlimited, Technotronic, Rober Miles... Nous on aime !

CD1
1 Freddie Mercury - Living On My Own
2 Gala - Freed From Desire
3 2 Unlimited - No Limit
4 Haddaway - What Is Love
5 Culture Beat - Mr. Vain
6 Double You - Please Don't Go
7 666 - Alarma
8 Rozalla - Everybody's Free (To Feel Good)
9 Pin-Occhio - Tu Tatuta Tuta Ta
10 Confetti's - The Sound Of C.
11 Double Dee - Found Love
12 49ers - Die Walküre
13 Ice Mc - Think About The Way
14 Corona - Try Me Out
15 Bass Bumpers - Move To The Rhythm
16 Inner City - Big Fun
17 Hithouse - Jack To The Sound Of The Underground
18 Ophélie Winter - Dieu m'a Donné La Foi
CD2
1 Snap! - The Power
2 Ultra Nate - Free
3 Whigfield - Saturday Night
4 Felix - Don't You Want Me
5 John Scatman - Scatman
6 Robert Miles - Children
7 Rozlyne Clarke - Eddy Steady Go
8 Bellini - Samba de Janeiro
9 The Bucketheads - The Bomb
10 Jestofunk - Say It Again
11 Ice Mc - It's A Rainy Day
12 East 17 - It's Alright
13 Le Dormeur - Le dormeur doit se réveiller
14 East Side Beat - Ride Like The Wind
15 Haddaway - I Miss You
16 Double You - We All Need Love
17 Ann Lee - 2 Times
18 Snow - Informer
CD3
1 20 Fingers feat. Gilette - Short Dick Man
2 Sydney Youngblood - If only I could
3 Robin S. - Show Me Love
4 Neneh Cherry - Buffalo Stance
5 Gala - Let A Boy Cry
6 Gusto - Disco's Revenge
7 Dr. Alban - It's My Life
8 Haddaway - Rock My Heart
9 C+C Music Factory (Presenting Freedom Williams) Gonna Make You Sweat (Everybody Dance Now)
10 2 Unlimited - Get Ready For This
11 Doop - Doop
12 666 - Diablo
13 Pin-Occhio - Pinocchio
14 The Blue Boy - Remember Me
15 Ophelie Winter - Shame On U
16 Paradisio - Baïlando
17 Lutricia Mc Neal - Ain't That Just The Way
18 Cappella - Move On Baby
CD4
1 Technotronic - Get Up
2 Deee Lite - Groove is in the heart
3 Everything but the girl - Missing
4 Hermes House Band - I Will Survive
5 Armand Van Helden - Feat. Duane Harden U don't know me
6 De la Soul - Ring Ring Ring
7 Rozalla - Are You Ready To Fly
8 Corona - The Rhythm Of The Night
9 One O One - Electric Dream Rock To The Beat
10 Haddaway - Life
11 666 - Amokk
12 East 17 - House of love
13 Snap! - Exterminate
14 Regina Day By Day
15 Floorfilla - Anthem #2
16 Bass Bumpers - The Music'S Got Me
17 Cartouche - Feel The Groove
CD5
1 Eiffel 65 - Blue (Da Ba Dee)
2 Ini Kamoze - Here Comes The Hotstepper
3 Wamdue Project - King Of My Castle
4 Snap! - Rhythm Is A Dancer
5 Dr. Alban - Sing Hallelujah! Recall 2004
6 20 Fingers Feat. Roula - Lick it
7 Playahitty - The Summer Is Magic
8 The Tamperer Feat. Maya - Feel It
9 Juice T - Love U For Life
10 Robin S. - Luv 4 Luv
11 740 Boyz - Shimmy Shake
12 2 Unlimited - Tribal Dance
13 Disco Blu - Disco Blu
14 De la soul - Me, Myself & I
15 Double You - We all need love
16 Corona - I Don't Wanna Be A Star
17 Floorfilla - Anthem # 3
18 Cher - Strong Enough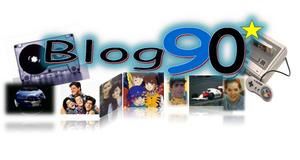 Egalement sur Blog90 :
Arthur et les pirates à la radio
"Plus de bruit" les compilations de 1995 (sons)
Friends : Les publicités de Joye Tribbiani avant la série. Vidéos